With the development of technology, Kodi has been updated to its current version. However, many users are still using older versions and that may cause a problem in future when they update their system with newer operating systems. What steps should you take now? How can you install Odin?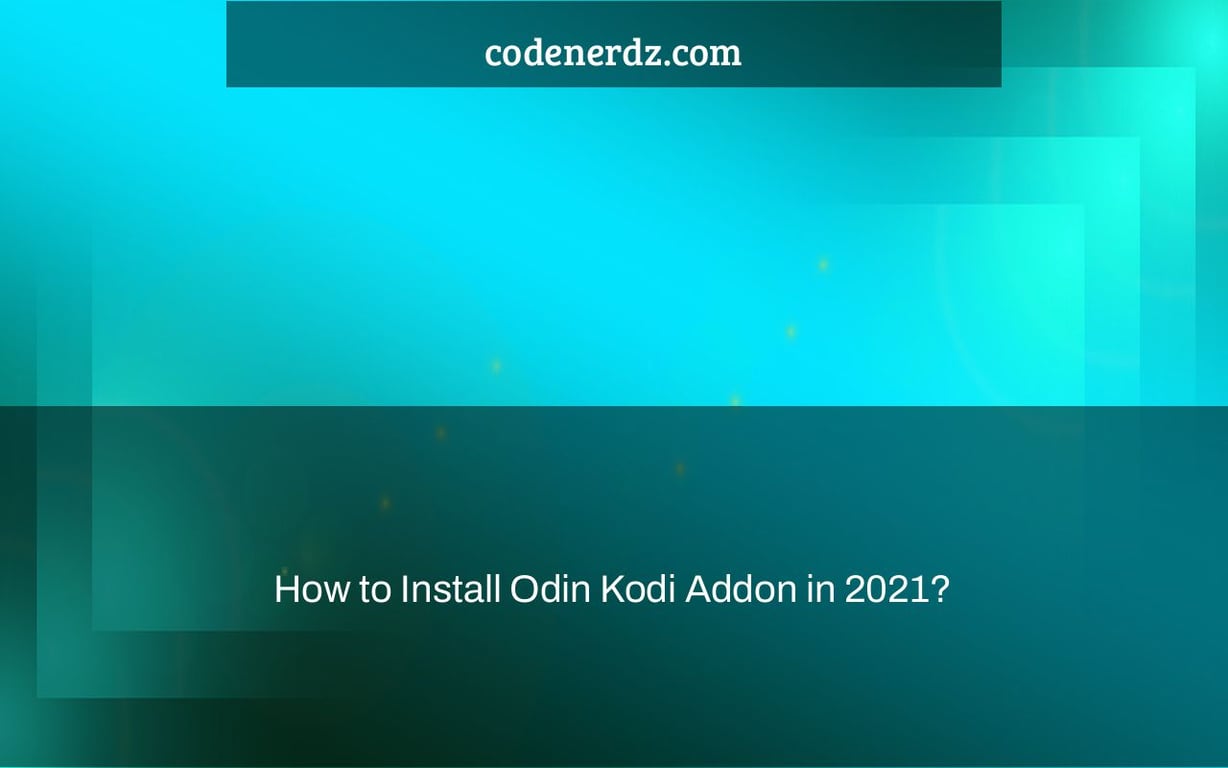 Odin is a recent addition to the Golden Gun collection of Kodi video addons. There are various categories in the addon that cover practically every aspect of entertainment. It features categories for movies, television programs, one-click play, live television, bone crusher old, music, and more. Odin Kodi addon provides a big collection with all of the most recent movies and television series. Aside from that, it features different collections for children. This addon may also be used in conjunction with trakt.tv to keep track of your streaming media. It is still one of the functional additions. We'll teach you how to install Odin Kodi on FireStick, Windows, Android, Mac, Mi Box, Nvidia Shield, and other Kodi-compatible devices in this post.
Odin Addon for Kodi
Why is it necessary to use a VPN with Kodi?
Using third-party addons to stream on Kodi is dangerous. Your service provider would be able to simply monitor your online streaming activity since your IP address will be exposed to them. Many addons also have limits dependent on where you are located. With the use of a VPN, you can get beyond these limitations. There are a plethora of VPN providers to choose from, but we suggest ExpressVPN, which provides complete security and ensures that your online actions are untraceable.
What is the Odin Kodi Addon and how do I install it?
Odin Addon is easy to install on Kodi. Install the addon on your Kodi-compatible devices, such as Windows, Mac, FireStick, and more, by following the steps below.
Prerequisite: On your Kodi, enable the Apps from Unknown Source option before installing any third-party addons. To do so, go to Settings > System Settings > Addons > Unknown Source > Enable.
Step 1: Open the Settings menu on your Kodi Media Player.
Step 2: In the settings box, choose File Manager.
Step 3: Next, from the left-hand menu on the screen, choose Add Source.
Step 4: Select the choice and press the OK key.
Step 5: Click the OK button after typing in the Odin Repo URL: https://goldengunrepo.github.io/install/me/.
http://ezzer-mac.com/repo is the most recent URL.
Read: Matrix 19: How to Install The Loop Kodi Addon
Step 6: Click the OK button after entering the repo me's name.
Step 7: Double-check that the information you provided is accurate, then click the OK button.
Step 8: Return to Kodi's home screen and choose the Addons option.
Step 9: Go to the upper left corner of your Kodi program and open the Package Installer.
Step 10: Select the option to install from a zip file.
Step 11: You should now see a pop-up window where you may pick me.
Step 12: Open the Odin Repo zip file repository by clicking on it. Click the OK button after downloading goldengun-9.1.1.zip.
repository.EzzerMacsWizard.zip
Step 13: Wait a few minutes for the Repository to download and install on your device. A pop-up will appear in the upper right corner of the screen when it is finished.
Step 14: Select Install from Repository from the drop-down menu.
Step 15: Choose goldengun from the list of possible repositories.
Wizard Repository by EzzerMacs
Step 16: To access it, click Video Addons.
Step 17: From the list of video addons, choose the Odin Addon.
Step 18: At this point, To install Odin Addon on Kodi, click the Install button.
Step 19: A pop-up window will appear, listing all requirements and addons. Simply click OK to install them.
That's all; your Kodi-enabled devices are now ready to stream your favorite media.
Wrap Up
Odin Kodi addon receives frequent updates, allowing it to load the most up-to-date material in higher quality. On the Odin Kodi addon, you can discover all of the most recent versions. It may be used by every Kodi user since it covers a wide range of genres. To get the most out of the plugin, integrate it with trakt. We hope you found our tutorial on installing the Odin Kodi addon helpful. This method applies to all Kodi-compatible devices, including Windows, FireStick, Android, Nvidia Shield, Mi Box, and others.
Thank you for taking the time to read this post; if you have any questions, please leave them in the comments section below.
Related
Watch This Video-